Chic Bridals
Introducing the Chic Bridals Collection by Noor Alkhalili—a captivating array of wedding gowns catering to modern brides who seek a fusion of contemporary and timeless design. As a female-led and operated business, we pride ourselves on prioritizing affordability, comfort, and bespoke couture, meticulously handcrafting each gown to weave an unforgettable wedding experience. Noor's collection captures romance while honoring tradition, ensuring every bride feels exceptionally cherished on her special day.

Chic Bridals embodies an aesthetic woven with elegant, timeless allure. This Canadian designer brand is tailored for the modern romantic bride, seamlessly blending tradition with contemporary values. A showcase of grace, sophistication, and ingenuity, the line is a harmonious union of classic charm and fashion-forward style, catering to the unique preferences of each bride. Established in 2018 and driven by a passion for melding contemporary evolution with timeless tradition, this Canada-based couture brand is the brainchild of the visionary designer Noor.

"Every fabric is thoughtfully handpicked and ethically sourced to breathe life into each design." – Noor

With a decade of collective experience, the skilled team swiftly rose to industry acclaim, offering tailored and personalized journeys for every bride-to-be. Chic Bridals' essence lies in encapsulating authentic charm and refinement. Catering to both Canadian and international brides, the collection symbolizes diversity in size, customization, affordability, shapes, and silhouettes. With unwavering commitment to premium quality, these designs exude timelessness, endurance, and distinctiveness—crafted as cherished heirlooms that will be treasured for years to come, reflecting the essence of each bride's love story.

Chic Bridals also extends custom dress options, providing brides the opportunity to collaborate one-on-one with the designer herself, resulting in truly unique and personalized designs.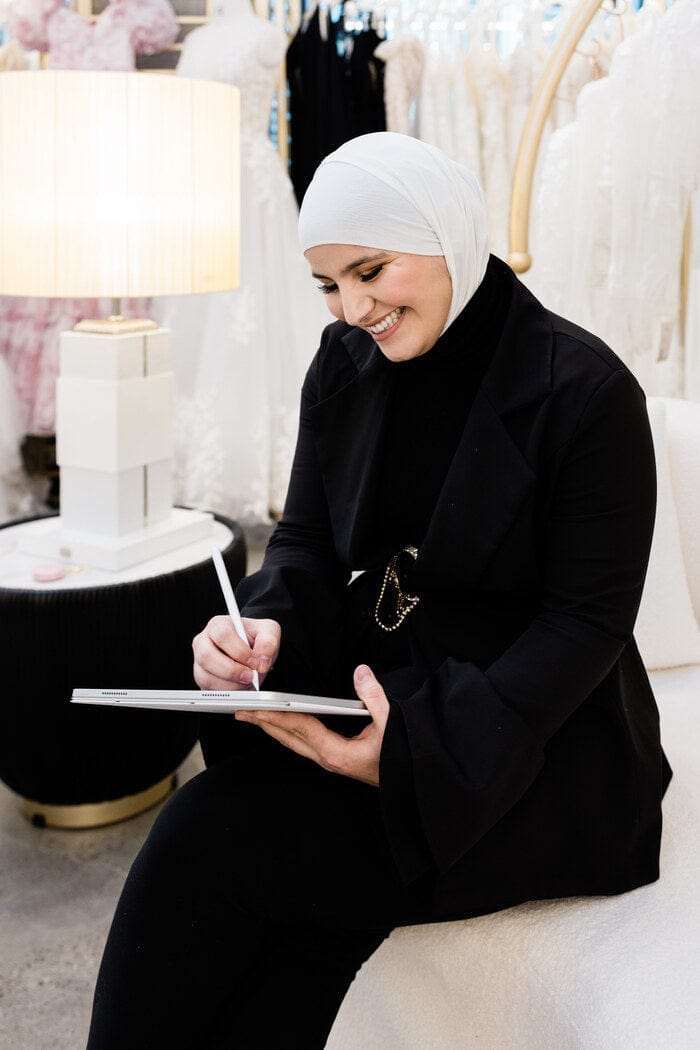 Noor Alkhalili - Fashion Designer Extraordinaire
Noor Alkhalili, a visionary fashion designer has captivated the world of fashion with her extraordinary talent and passion. Though originally trained in architecture, Noor's heart was always drawn to the captivating realm of fashion design. Driven by her relentless pursuit of creativity, she embarked on a remarkable journey of self-teaching, honing her skills and channeling her boundless imagination into breathtaking garments.

For the past five years, Noor Alkhalili has specialized in designing exquisite wedding and evening wear, transforming dreams into reality for countless individuals on their special occasions. Her designs have graced the runways of prestigious fashion shows across Canada, where she showcased her remarkable creations to enthusiastic audiences. Noor's reach extends far beyond the borders of Canada, with brides from around the globe seeking her distinctive touch.