The Designer Experience
Custom design service for a Chic Bride looking for a one of a kind dress
The Experience
Chic Bridals Designer Experience gives the bride an opportunity to work one on one with the designer herself to create a unique design.

Featuring Chic Bridals X Designer Noor Alkhalili

Like the process we take designing our own chic bridal collection, we can do the same to design yours! Whether it's a small addition to an existing design or something from scratch you will work 1 on 1 with our lead designer Noor to ensure your vision comes true.
The Designer Experience Process
Experience our current Chic Bridals Collection

To begin the designer experience, brides are invited to an appointment at our Retailer Boutiques. Working alongside their team of Stylists, you will have the opportunity to experience our current collections, allowing you to best decipher the most flattering shapes, styles, laces, embellishments and design features for you. At the conclusion of this appointment your stylist will refer you to the Designer Experience, and Designer will be in-touch to arrange your customised consultation.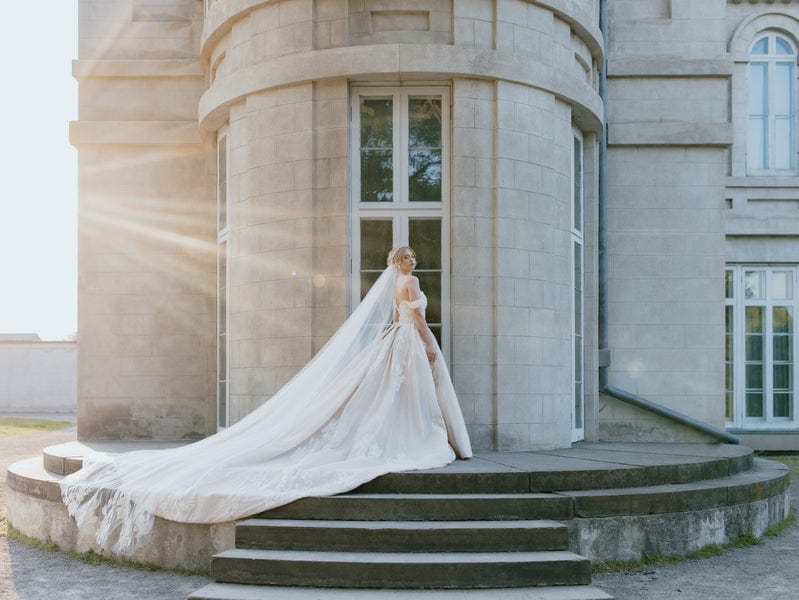 Meet the designer
Initial Virtual Designer Experience consultation | $150
Initial In-person Designer Experience consultation - Toronto l $250

Length of Appointment 15 to 45 mins | Ideal Time Frame from Wedding - 9 Months

Virtual Zoom Appointment.

Your first consultation with Noor involves a one-on-one Virtually over a Zoom Call or in-person in the Toronto location only.She'll be excited to hear what you have in mind and answer any questions. Together you will work through your design ideas and experiment with shapes, silhouettes, fabrics, and embellishments. She'll walk you through our custom design process, timeline, pricing and show you examples of work in detail.

Please note the $150/$250 consultation fee is to be paid prior to your appointment. If you do go ahead with the custom dress, the $150 can be credited towards your custom Chic bridals dress or accessory purchased within 1-2 months of your initial appointment.

Design Sketch and Mood Board
Length of Appointment 1:00 hours | $500
Ideal Time Frame from Wedding - 8 Months

Virtual Zoom Appointment.

Noor will then take time to brainstorm your ideas and create a mood board with the initial sketches for your dress. She will then reach out to schedule another zoom consultation to walk you through the design ideas and get feedback from you. During this step, the designer will provide lace & fabric choices that best suit your dress vision and help you visualize it. This is when you will see a personalized sketch so you can fully visualize your beautiful gown.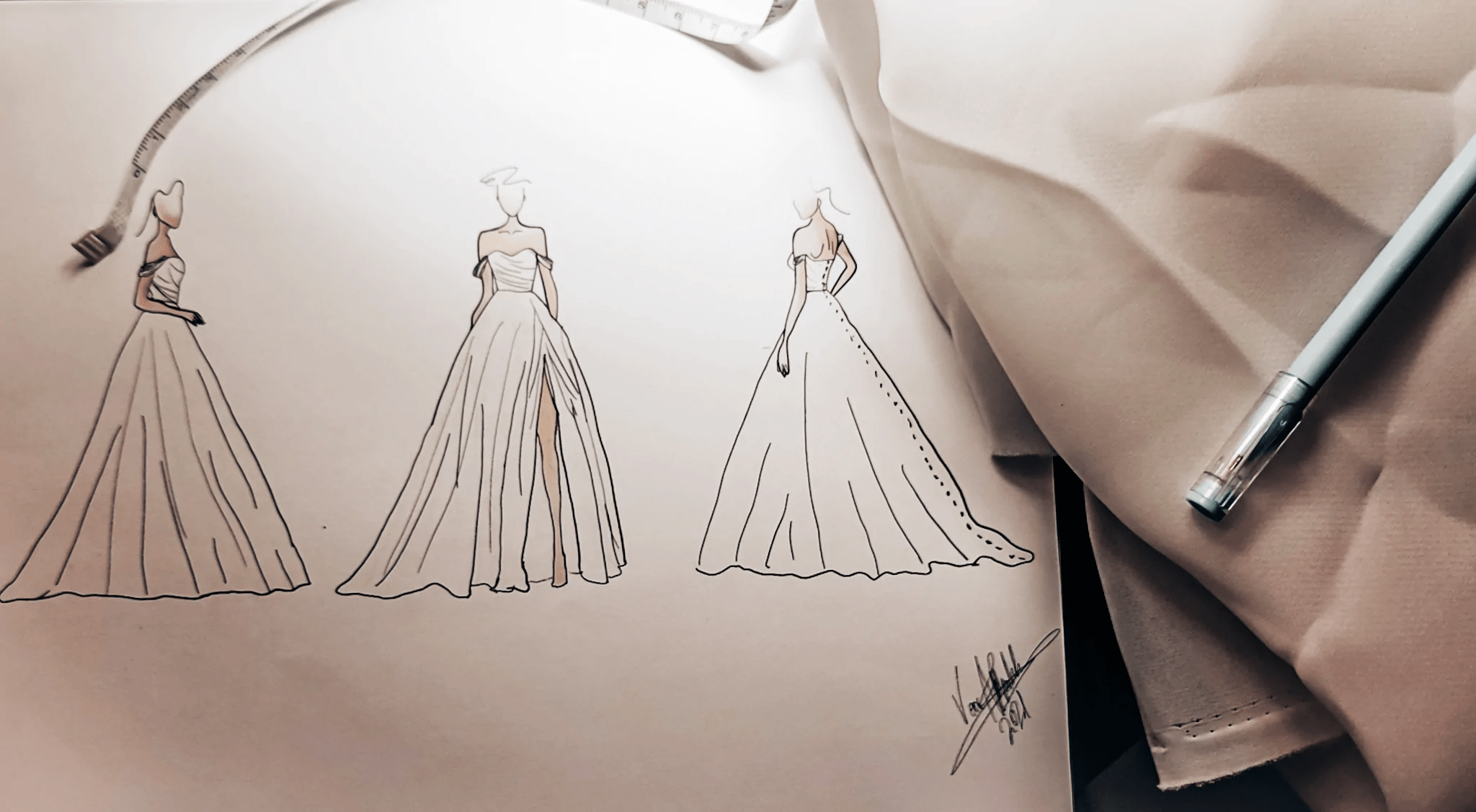 Design Approval & Production
Contract signed | Production of the dress - 4 to 6 Months.

Once all is approved, the construction of the dress will begin! Noor and her team will be checking on the production of the dress throughout the whole process.
Meet Your Dream Dress
Once the dress is finished and ready, we will schedule your first technical fitting, where you'll light up the room wearing your custom wedding dress for the first time!
Charges and Fees
Designing your own custom dress or having custom changes does not have to break the bank, together at Chic Bridals we bring you luxury, uniqueness, and custom at an affordable rate. The cost of service to work with our designs is $500 excluding the materials of the dress.

On average our custom design gowns cost $3000-$6000 depending on style, materials and beading.

Let's Chat Today!
Have a dress vision and would like to chat about possibilities? Schedule a call to chat to learn more about our custom design process!