Sizing And Measurements
A simple guide to help you select your size for your wedding gown.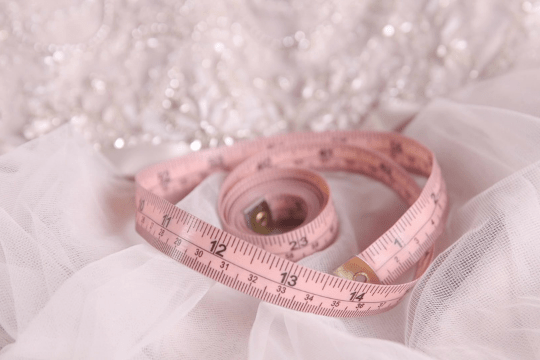 How to measure for your dress.
Bridal sizes are usually smaller than street clothing sizing, therefore we recommend ordering your size based on your Measurements.

What would you need?
You will need a measuring tape, a friend to help take your measurements and a place to write down measurements.
Measurements Steps
Step 1
You will start by taking at least 3 measurements with a help of friend,
1. Roundest area of your chest,
2. Smallest area of your waist.
If you are having hard time finding your smallest area, bend side ways and the area in between is the smallest, put your measuring tape around it and stand back up and measure.
Another way would be by getting a ribbon and tie it around your waist, roll down the ribbon until its not moving, measure that exact area were the ribbon is sitting.
3. The roundest area of your hips.
Step 2
Compare your measurements to the size chart. Select the size according to your biggest measurement. If you are between sizes please go up a size. We do NOT recommend to size down, as is it easy to alter dresses when too big than too small.
Size chart can be found linked below.
We compiled a quick video to show you how to measure. you can find the video below.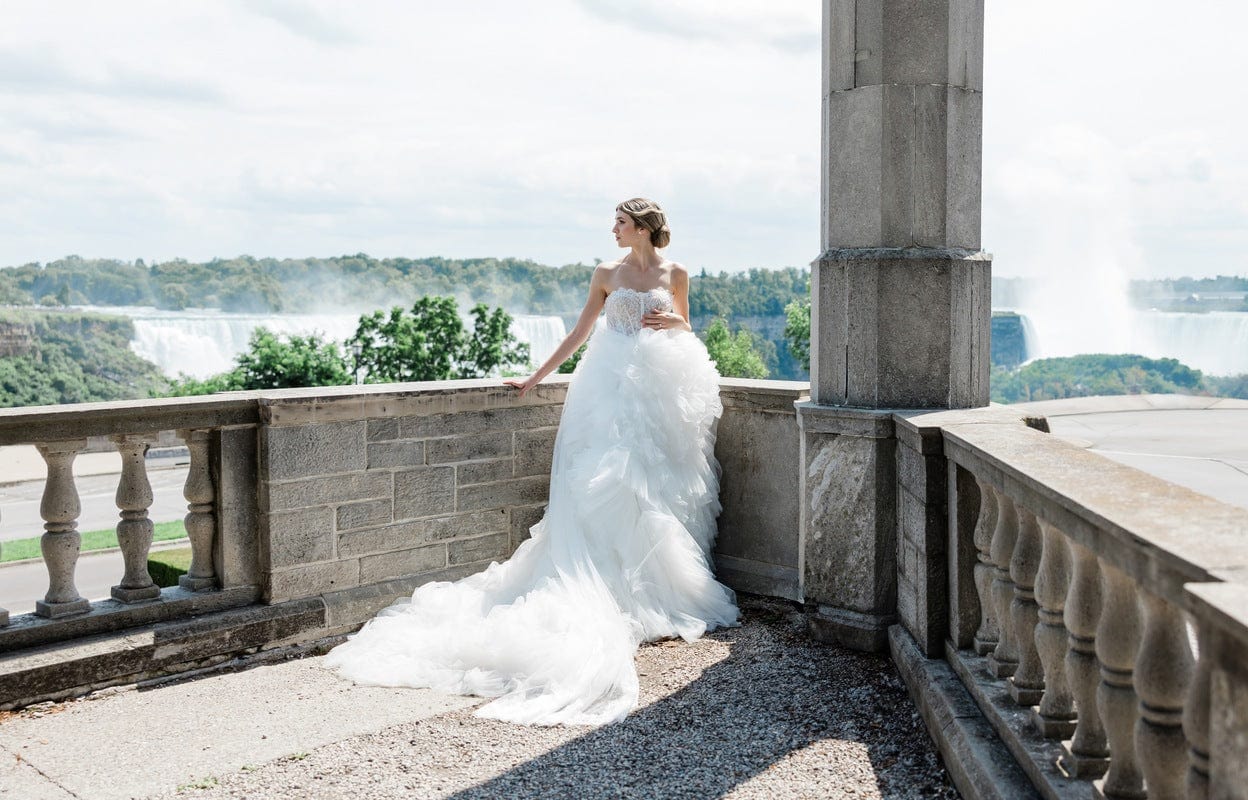 Still need help?
Please don't hesitate to contact us and we can schedule a virtual appointment to help you with your measurements and oversight the process to ensure you are ordering the correct size
How to measure for your wedding dress?
A quick guide for Bust, waist and Hips measurements.